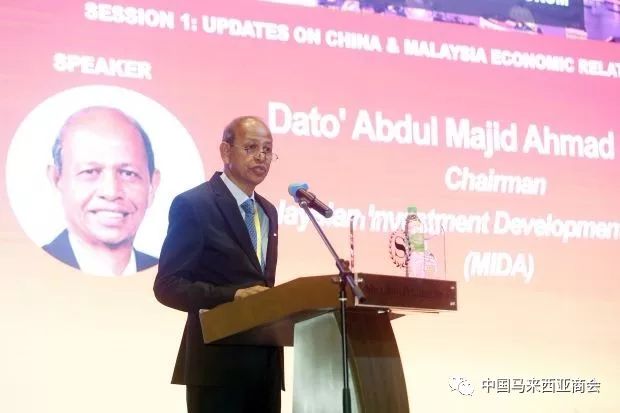 PETALING JAYA:Malaysian public listed companies and government-linked companies (GLCs) are encouraged to partner China corporations to open up business opportunities in a third country.
Speaking at the sidelines of the Malaysia-China Outlook Forum 2019, Malaysian Investment Development Authority (Mida) chairman Datuk Abdul Majid Ahmad Khan (pic) said this would be a good strategy for expansion, in terms of new markets and opportunities, instead of only focusing on Malaysian operations.
"A good example is the Proton plant in Pakistan – a three-nation venture.
"Such partnerships are, in fact, an encouraged area of growth under the Belt Road Initiative.
"It is important for our Malaysian companies to think how they can value add to partner with China companies," he said.
According to statistics from Mida and Malaysia External Trade Development Corp, China has been the top foreign investor for the past three years, from 2016 to 2018, and remains as the largest trading partner for 10 consecutive years.
Abdul Majid also urged Malaysian companies to be more innovative and have their technology upgraded in order to capture market and face tough competition.
Given the many business opportunities between China and Malaysia, it is imperative for Malaysian companies to adopt appropriate strategies to benefit by penetrating the Chinese market.
"In terms of style, Malaysia is quite easily satisfied. But the dynamics of things have changed.
"We have to be aggressive in promoting our products and also realise that China is a very competitive market," he said.
This entails strengthening product offerings in terms of quality, packaging, as well as pricing, to capture the 400 million middle class of China.
In the first four months of 2019, total trade has increased 3.6% year-on-year to RM98.7bil, with exports growing by 2.8% year-on-year to RM42.8bil.
热文推荐

Daim: RM21.5bil saved from renewed ECRL project

林冠英:美中贸易战 外资涌入大马

白天:敦马二度任相第十次访华·中马晋'十全十美'年代

"一带一路"峰会今登场·中国调整版倡议释疑

首相访华:敦马访问华为北京研究中心任正非感谢大马支持华为

习近平会见马来西亚总理马哈蒂尔